Is your child living a dual life?
Our Research found 80% of Christian kids lead a dual/hidden life.
One of the more surprising findings in my research
with 3,000 Christian kids is that a vast majority of kids lead some kind of dual life their parents don't know about.
The Dual Life:
"Kids put on an act for parents, teachers and youth leaders to minimize conflict and be seen in a positive light!" – Jeff Schadt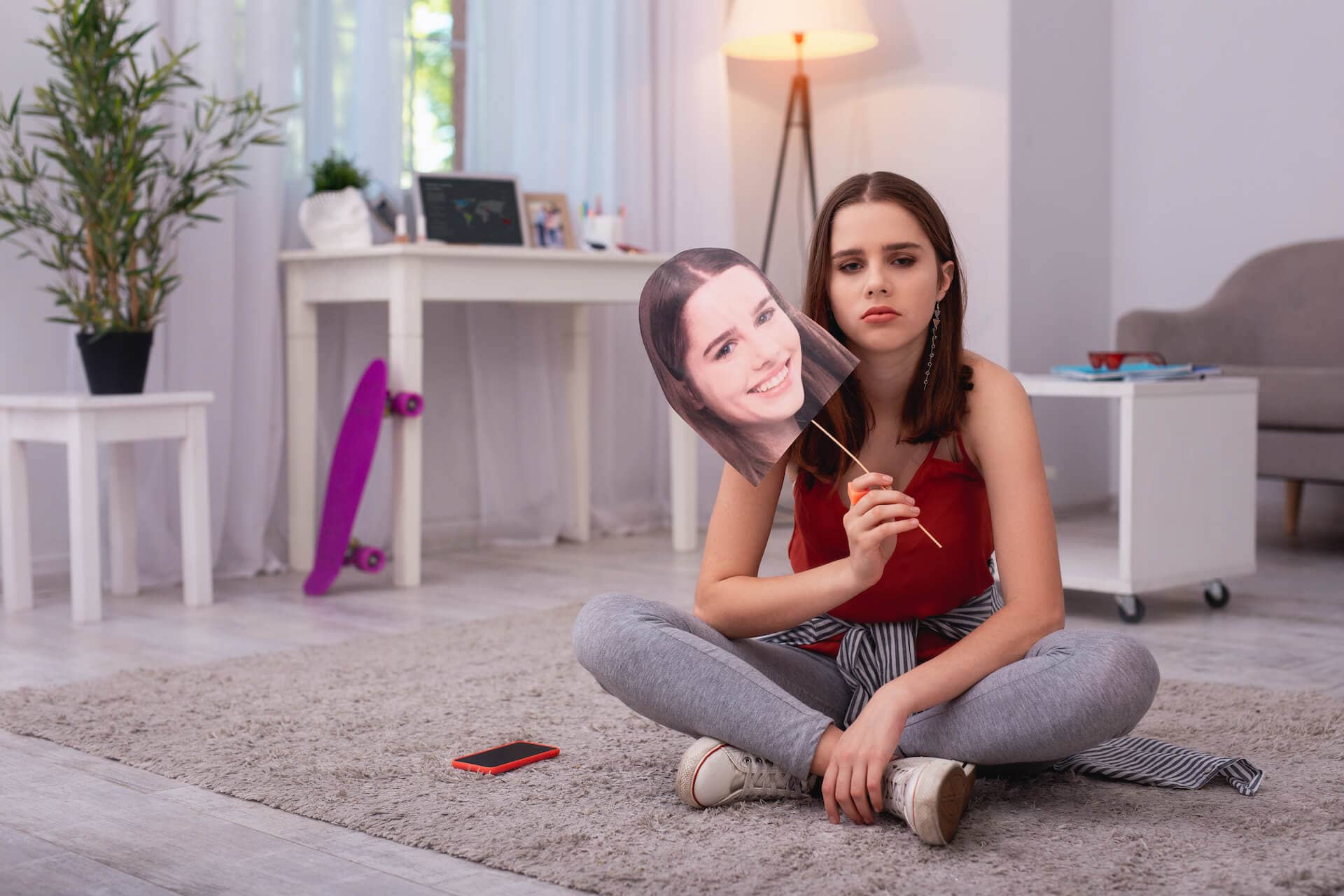 One Simple Rule makes the difference
Open up communication and end the dual/hidden life in your child. Learn how in my new book, The One Rule Home.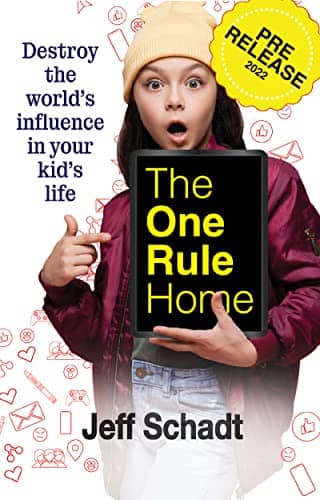 As a result of the dual life,
our kids' thoughts, beliefs and actions are often shockingly different from how they portray themselves to adults.
A recent study by Norton "showed 70 to 80% of kids hide their internet behavior from their parents" alone not including all the other things they hide – Yes this is true even for parents who regularly check kids' phones!
Entire apps have been designed to hide social channels and our kids' online activities from us!
So is the answer to resort to more monitoring and control?
The Dual Life
The dual life begins with small things around age 8, when kids decide being honest is too costly.
They find it's easier to hide things from mom and dad than face the music.
By high school, 70-90% of Christian kids are leading a significant dual-life.
How?
We found kids in middle school and high school begin to work together to get around parental controls and restrictions.
Yes! They have even figured out how to beat the tracking apps!
Subtle signs of the dual life include:
They don't want to hang out with you
They don't share what happened at school
They give you one word answers
They get defensive when they make a mistake
They're on screens or with their friends all the time
Leading a dual life causes kids to become negative about themselves. Kids know they're living a lie, but don't know how to approach their parents. They want to be close to us, but have no clue how.
We can't keep doing things the same way!
As parents it's easy to slip into the true definition of insanity:
"Doing the same things over and over expecting different results."
We believe if our kids respect our power and authority they will be motivated to change.
There is one major problem with this belief!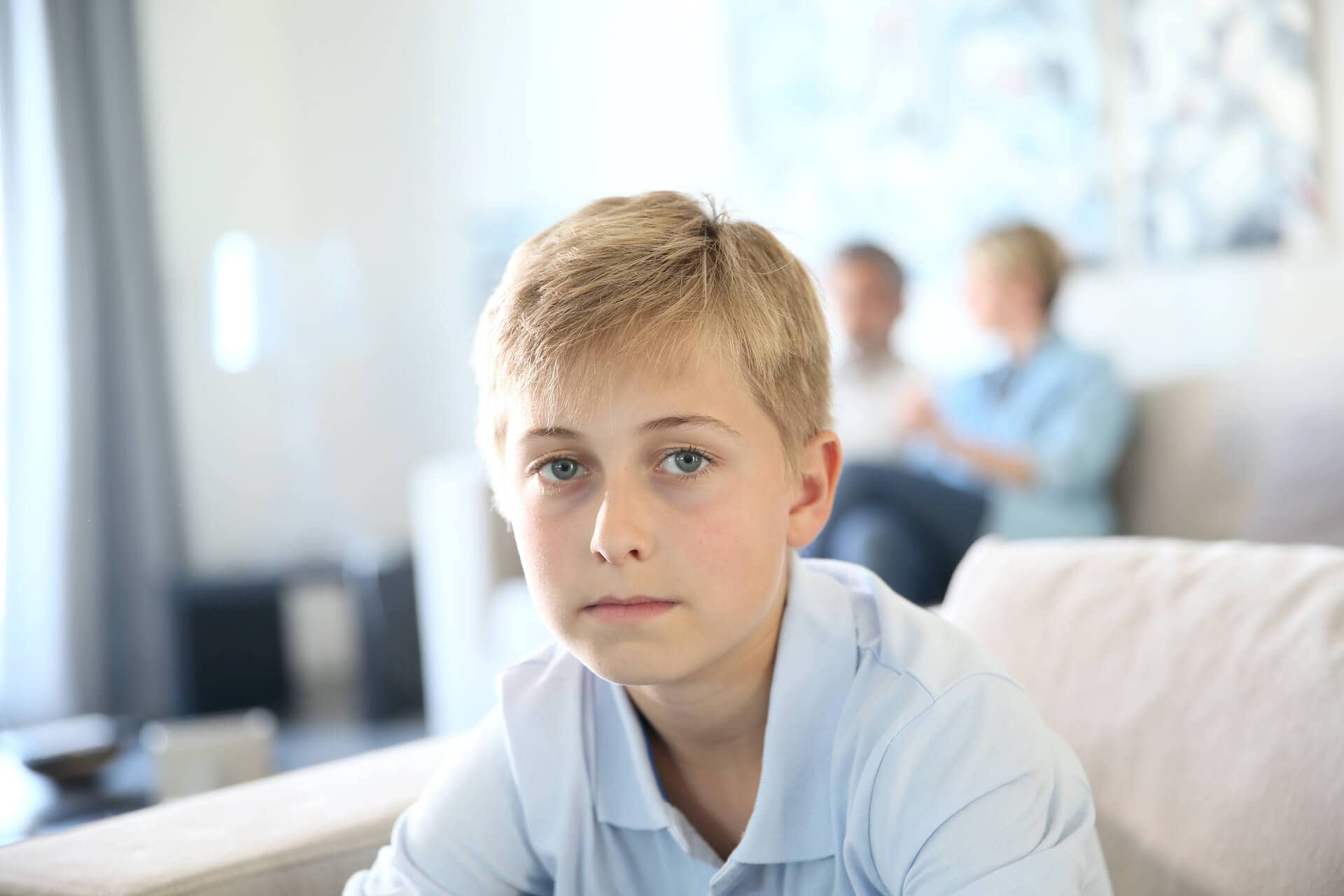 When 90% of 3,000 Christian kids tell us they're afraid to open up and be honest with their parents — what we're doing isn't working.
Help your kids open up!
The One Rule Home is proven to change the dynamics that lead to the dual life, emotional distance and conflict with our kids.
Before we found The One Rule Home, our relationship with our kids was going terribly. One of our kids wouldn't even admit when she made mistakes or hurt her siblings right in front of us. But after we started to apply what we learned from The One Rule Home, we're closer than ever! I can happily report that my kids tell me things now that I would have been ashamed to tell my best friend at their age and would never have told my parents.
– Mom of 5, C.J.G.
As a mom and professional counselor I have reviewed many parenting programs. One Rule Home (Influential Parenting) is now my number one resource for parents as well as my family.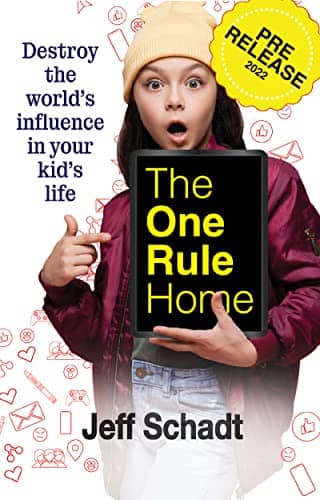 Kids repeatedly tell us
just how afraid they are of being honest with us about their doubts struggles and failures because of the way we respond.
What if there were a way to change these dynamics that lead in a relatively short period of time to increasing connection, care and trust between you and your kids? What would that be worth?
When our kids hide these things from us it puts them in more danger, not less.
Learn how to open up communication with your kids in my book, The One Rule Home
So you're wondering what the One Rule is.
The One Rule is…
Love

!
I know.
"Way too simple" for our complex world.
That's what I believed.
But then I realized, when Jesus gave us this rule,
He lived in a far worse place than we do now.
Kill Prisoners for Entertainment


Had frequent orgies and temple prostitutes

Casually killed their infants
Though it seemed impossible, the fact was, Jesus left the disciples with one command:
"Love One Another"
I had no clue what Love really was
So I began a 9 month study of what the Bible says about Love. It was the most encouraging and challenging study of my life.
I discovered we've lost what love truly is. We no longer understand how it works in real life.
Love can provide positive boundaries to help us connect with and motivate this generation of kids!
Here are 3 dimensions of love that we've lost:
Love Develops Genuine Influence
Love's nature is one of Respect
Love always Hopes
Love Develops Genuine Influence
Influence today is frequently seen as a position of authority and or power — like we have with our kids as parents.
Does this understanding of influence provide the results we desire?
The best example of love and its power to develop genuine influence is seen in the life of Jesus. While He did not have a position of power and authority in the world's eyes. 5,000 chased Him around the lake when He was trying to take a break!
Has this understanding of love provided the results you desire?
Are your kids chasing you around the lake or running the other way?
Let's look at the actual definition of influence:
Influence:
The power or capacity of causing an effect in indirect or intangible ways.
The act or power of producing an effect without apparent exertion of force or direct exercise of command.
When I first read this it hit me between the eyes!
It put a spotlight on the problem kids kept sharing in our interviews.
Kids ages 8 and up told me they know their parents love them.
But they don't feel loved, accepted and believed in.
Instead they feel like disappointments, a problem, or not good enough.
Kids developed such negativity
because they frequently fell short of their parents' expectations. Falling short regularly caused them to grow negative about themselves because they want to please and be close to their parents. In a flawed attempt to get there they begin to hide their disappointing behaviors from mom and dad.
Often leading to further issues and more hurt in the relationship with their parents:
Hiding in their rooms or on screens leading to even more conflict.
Some move to active rebellion.
But most conclude a dual life is the only way to keep peace. So, they become very good at hiding in a desperate attempt to please mom and dad!
I know it's crazy but it's what the research found time and time again!
What I missed as a parent of my four kids — especially with my first — was that their shortcomings were inevitable.
We are all imperfect this side of heaven!
My kids imperfection frustrated me and the way I handled this lead to conflict! (a lot)
Causing my kids to feel like a problem.
The opposite of the outcome of Jesus' Love!
I discovered in my study of Jesus that how we handle imperfection makes all the difference.
When Jesus's love enters the equation, our kids no longer feel like a problem, and they are drawn close to us once again.
This grants us influence to produce change without force!
I discovered an amazing and powerful way to help them learn from their doubts, struggles and failures.
Failure is the best teaching or discipleship tool when it is approached with love like Jesus!
After all, don't we learn more from our failures than our successes?
Rather than trying to force change, when we understand love and all its dimensions, it grants us influence in our kids' lives. And for the first time we're able to:
produce an effect without exertion of force or direct exercise of command!
It is the exertion of force and command that lead to conflict that pushes our kids away and leads to the dual life!
Understanding the power of Jesus' One Rule and making it the One Rule in our Homes can change everything!
Learn more on how to build influence in your kids life on page 64 of the One Rule Home!
Love's nature is one of Respect
Love by its nature is respectful.
Just look at 1 Cor. 13:4-5
Love is patient, love is kind. It does not envy, it does not boast, it is not proud. 5 It does not dishonor others, it is not self-seeking, it is not easily angered, it keeps no record of wrongs.
Love by its very nature is respectful of others.
Yet today Respect is the number one complaint I hear from parents.
My kids do not respect me!
It is also the number one complaint kids had about their parents.
My parents do not respect me!
Could this be because we have forgotten what Love is and how it functions?
Today respect has become almost synonymous with obedience in Christian homes. If my kids are not obedient, they are not respectful!
This overlooks once again that we are all imperfect this side of heaven. If obedience is respect, then none of us respect God. We are all imperfect and disobedient more than we want to admit. Much like our kids!
So what is respect?
Respect:
A feeling of deep admiration for someone or something elicited by their abilities, qualities, or achievements.
Due regard for the feelings, wishes, rights, or traditions of others
Love brings mutual respect to our homes that draws us closer to one another, increasing our desire to listen to, care for and serve each other.
When I am in homes where no one feels respected,
there are either a host of overt (conflict, hurt and distance) or covert problems (hidden lives, escaping into screens, unresolved issues).
In essence we have lost our admiration for each other because of how we are treating each other.
This is the reason we need a change.
We need the One Rule Home and a deep understanding of love. Love that we can provide to our kids, and teach them to provide:
For each other
For their friends
And for the world
Love causes us to respect each other and ourselves,
providing positive boundaries to our kids that will have them rethinking the dual life, and what loving their friends really looks like!
Love always Hopes
We've talked with far too many parents that are losing hope with one or more of their kids.
Talking with these families is painful and my heart goes out to them. They often feel that the heartbreaking situations they find themselves in are beyond repair — beyond hope!
But it's not!
There is hope-
not only to turn broken situations around but to avoid the negative outcomes we have been led to believe are inevitable with our kids as they get older altogether!
The Hope is rooted in understanding Jesus' One Rule: Love!
1 Cor 13:6-8 says:
Love does not delight in evil but rejoices with the truth. It always protects, always trusts, always hopes, always perseveres.
Love never fails. But where there are prophecies, they will cease; where there are tongues, they will be stilled; where there is knowledge, it will pass away.
Paul tells us that "Love always hopes!" We can clearly see that Paul had consistent hope throughout life, even though he was imperfect, writing "What a wretched man I am." So, love and hope are not dependent upon our performance!
When I finally wrestled with and came to truly believe this, it put wind in my sails, even in the face of me and my kid's failure!
I've worked with so many families that are concerned, worried or losing hope.
Some have sent kids to see 5, 6 or 7 counselors and psychologists with little change!
Their kids are angry, mean, cutting, depressed, questioning their gender or suicidal.
But even in the darkest of situations I have seen genuine love break through in what appeared the most hopeless of times.
Why is there hope for having a close, caring, and a positive family?
God designed families to be the place we are to encounter unconditional love in this performance-driven conditional love based world.
He created our families to be the conduit for His love grace, care and compassion. It is evil that wants us negative, hurt, in conflict, withdrawn and alone.
The challenge is that many beliefs held by our culture have crept into our faith.
This turns our families into forums of conditional, rather than unconditional love.
When this occurs it leads to disappointment, strife, hurt and loneliness, opening our kids to seek acceptance online and in the answers society puts before them.
Let's examine how much the worlds beliefs may have crept into your home:
Look at what 1 Cor 13:6-8 says versus what we hear in our culture today:
Our Culture/World
Knowledge is the answer
Trust is earned
Hope is based upon obedience
Love is based upon feelings
Love accepts everything  
1 Cor 13:6-8
Knowledge will pass away. Only love remains.
Love always trusts
Love always hopes
Love always perseveres
Love always protects, including from evil that harms
ARE YOU CONFUSED AND WONDERING WHAT LOVE REALLY IS?
I know I was as I dug into my nine-month study of love!
Learning the One Rule
In my nine-month study, just about everything I thought was true related to my faith and my kids was turned upside down! The amazing dimensions of love, which I had previously been completely blind to, literally changed everything with my kids!
In fact, when I came to truly understand love I discovered love is the most powerful boundary of all, especially for this generation of kids!
If you are looking for hope and a way to avoid the negative outcomes we have come to expect- (distancing, hiding, losing our kids)
Let go of the negative and choose the positive:
Genuine love showered upon you, your kids, and family!
If you want to understand love like never before, and how it can practically transform your family into a conduit for unconditional love, CHANGING your kids' lives forever,
Get the One Rule Home TODAY. For just ONE dollar.
IF YOUR FAMILY IS IN CRISIS AND YOU NEED TO TALK, SCHEDULE A CONSULT NOW!